Study Overview
Childhood and adolescence are times of dramatic physical, emotional, social, and intellectual growth and change. Yet there is much we do not know about how normal development and childhood experiences (learning to read, playing a sport, or interacting socially) shape the brain's wiring.
Thanks to recent technological advances pioneered by the foundational Human Connectome Project study of healthy young adults, we can now explore, in unprecedented detail, how the brain typically grows and connects during childhood and the transition through puberty to adolescence and young adulthood. Data collected will be shared broadly so that researchers can learn as much as possible from it for years to come.
Characterizing brain development in healthy kids will also allow us to better understand differences that can occur in children with conditions that may affect brain wiring such as early childhood adversity or autism.
Ultimately, the HCP-D Study aims to collect information that parents, educators, and health professionals can use to enhance the well being of our children.
How To Participate
The Lifespan Human Connectome Project Development (HCP-D) Study will enroll 1,300+ healthy children, adolescents, and young adults (ages 5-21) to discover how different parts of a child's brain are connected and how these connections (the "connectome") change as the brain develops.
To learn how to participate, go to our Recruitment Page.
Current Data Releases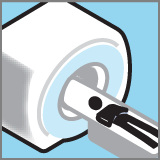 Lifespan HCP Release 1.0 Data includes unprocessed data of all modalities (structural MRI, resting state fMRI, task fMRI, and diffusion MRI) for 600+ subjects each from HCP-A and HCP-D and minimally preprocessed structural MRI data (only) for 129 HCP-A and 84 HCP-D subjects, respectively.
Data is available in the NIMH Data Archive. Read HCP Data Access Instructions for step-by-step instructions on obtaining the data. If you are new to the NDA, see below instructions. If you don't currently have an account on the NDA, start the process by creating an NDA account.
See our documentation for full access instructions.
View Data Release Documentation
Release Date: May 21, 2019