Study Overview
The main goal of the Human Connectome Project for Early Psychosis is to acquire high quality imaging, behavioral, clinical, cognitive, and genetic data on an important cohort of early psychosis patients, in a manner consistent with the original Human Connectome Project, where data from this project will be made available to the research community for future studies.
We focus on early psychosis (both affective and non-affective psychosis), within the first 3 years of the onset of psychotic symptoms. This is a critical time period when there are fewer confounds such as prolonged medication exposure and chronicity, and when early intervention strategies will be most effective, prior to the progression that often leads to debilitating and chronic illnesses, to great suffering, and to an enormous public health problem and economic burden. The data acquired will make it possible to identify disruptions in neural connections in early psychosis that likely underlie both brain function and dysfunction, and these data can be linked to behavioral, cognitive, and other measures, consistent with the goals of this funding initiative. Such an approach will lead not only to a better understanding of neural network disruptions in psychotic illnesses but will also lead to more targeted treatment interventions early in the course of illness to prevent the cascade of progression to chronicity where changes in the brain are likely not reversible.
Project Timespan: August 5, 2016 – July 31, 2020
Study Protocol Overview
Data being collected
Imaging is conducted at multiple sites in two cities. In Boston: Brigham and Women's Hospital, Beth Israel Deaconess-Massachusetts Mental Health Center, McLean Hospital, and Massachusetts General Hospital. In Indianapolis, IN: Indiana University School of Medicine. All sites are using a 3T Siemens Prisma MR scanner.
Standard HCP Demographics
Imaging:

sMRI: T1w (MPRAGE) and T2w (SPACE) - 0.8mm isotropic resolution.
fMRI: 4 resting state fMRI scans - 420 measurements, 2mm isotropic resolution, multiband (MB) factor of 8, TR 800ms, 420 measurements - 2 scans acquired with AP and 2 with PA phase encoding.
dMRI: 4 diffusion MRI scans - 1.5mm isotropic, MB acceleration factor of 4, 92 directions in each shell (b=1500 and 3000) acquired twice: once with AP and once with PA phase encoding.

Clinical / Behavioral: NIH Toolbox measures; Delay discounting and Penn Emotion recognition; Parental Socioeconomic Status using the Hollingshead Four-Factor Scale; Structured Clinical Interview for DSM-V-RV; Positive and Negative Syndrome Scale; Clinical Assessment Interview for Negative Symptoms; Young Mania Rating Scale; Montgomery-Asberg Depression Rating Scale; MIRECC Global Assessment of Functioning; antipsychotic medication dosage as CPZ equivalents; WASI-II; Seidman Auditory Continuous Performance Test.
Blood: Blood will be drawn and shipped to the Rutgers University Cell & DNA Repository (RUCDR), where it will be made available to qualified researchers for future genetic analyses adhering to the NIH Genomic Data Sharing (GDS) Policy.
Cohort Description
The study includes 320 male or female outpatients, between the ages of 16 to 35 years of age, within 3 years of onset of initial psychotic symptoms, and 80 controls.
Data Release Plans
An early release is planned for Year 2 of the project. The other two releases will be in Years 3 and 4.
Keywords
Early Psychosis; Schizophrenia; Bipolar Disorder; Affective Psychosis; Non-Affective Psychosis; Anxiety; Mental Depression; Mood Disorders; White Matter
Current Data Releases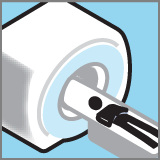 HCP Early Psychosis Release 1.1 of updated imaging and behavioral data is now available in the NIMH Data Archive (NDA). HCP-EP is a study of subjects ages 16-35 focused specifically on early psychosis, both affective and non-affective, within the first five years of the initial onset of psychotic symptoms.
HCP-EP Release 1.1 data includes:
What's new in the HCP-EP 1.1 release?
Preprocessed structural imaging data has been updated to include the intended CIFTI *.dscalar.nii and *.dlabel.nii brain maps.

Behavioral data has been updated to include the intended NIH Toolbox Cognition Composite Scores, Picture Sequence Memory Test, and Pattern Comparison Processing Speed Test data.

Behavioral data is available for 251 subjects (68 more than the 1.0 release)
Get Access and Download the data: Get started with the Data Access and Download Instructions for obtaining access, navigating NDA and using it's download tools. We've also created a wiki that details setup steps for downloading data via NDA's command line tools.
The released data are available on NDA as:
HCPEP11AllData package (882 GB, OPTION ONE)
unprocessed imaging + behavioral data

HCPEP11UnprocBehData package (579 GB, OPTION ONE)
or can be filtered on to create a custom package of a subset of the data (OPTION TWO).
Want more information? Check out our updated documentation to help with understanding the project and interpreting the data.
View Data Release Documentation
Release Date: Aug 19, 2021
Publications
To cite use of HCP-EP data or methods in a publication, press release, or presentation please include in your Acknowledgements section:
"Research using Human Connectome Project for Early Psychosis (HCP-EP) data reported in this publication was supported by the National Institute of Mental Health of the National Institutes of Health under Award Number U01MH109977. The HCP-EP 1.1 Release data used in this report came from DOI: 10.15154/1522899."
Data Use Terms
When users request access to the NIMH Data Archive (NDA), they sign the NDA Data Use Certification (DUC) under which the data is shared. This DUC is usually submitted to the NDA electronically, but this printable version can also be submitted to NDAhelp@mail.nih.gov.
More information on obtaining NDA access is available in the Data Access and Download Instructions.

Contact This Study
Mail was sent, thank you.
Error: Please fill in all required fields